High-Quality RV Service in Missouri & Kansas
At Trailside RV we want to make sure that your customer satisfaction doesn't stop after you purchase an RV. That is why we offer unparalleled service repair for your RV whenever you need it.
Reasons to Choose Trailside RV
Our service center has consecutively achieved Customer Service Ratings over 96%
All our technicians are RVIA certified with over 100 years of combined experience
Our 12 state-of-the-art service bays are second to none in the Kansas City area
Resources
You can download our service guide which lists preventive measures to keep your RV from suffering maintenance nightmares. You can also download a service request form to let us know how we can better service your RV.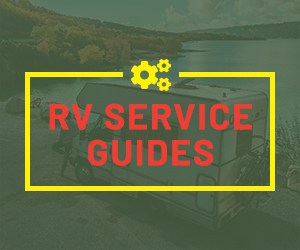 Contact Us
Give one of our friendly service technicians a call with any RV repair or service question at 816-281-3695!